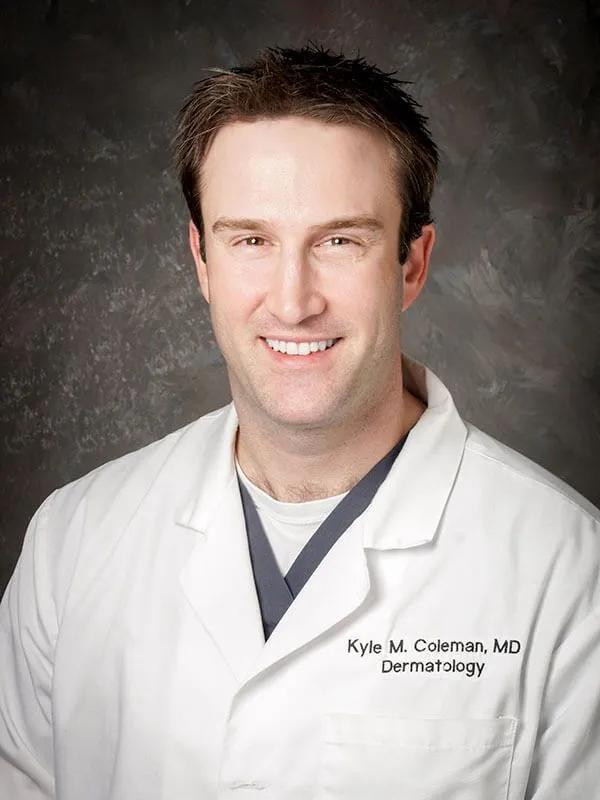 Dr. Kyle Coleman
Kyle Coleman, MD is a board-certified dermatologist and one of the rising stars in the field. Dr. Coleman received his degree in Biology from Southern Methodist University before receiving his doctorate at nearby Tulane University in New Orleans. Growing up in Metairie, he attended Jesuit High School. While studying at Tulane, Dr. Coleman began to develop a vested interest in aesthetic and surgical dermatology completing a surgical internship at Oschner and a dermatology residency at Tulane where he was chosen as Chief resident. Dr. Coleman practiced for several years at the most prestigious cosmetic dermatology clinic in Austin, TX before returning home to his roots in Louisiana.
Dr. Coleman has co-written numerous chapters and scientific articles on liposuction, chemical peels, and dermal fillers. Additionally, he has been part of clinical trials as a co-investigator for the FDA, overseeing botulinum toxin and dermal wrinkle fillers.
Dr. Coleman has received national praise for his expertise in the field, as he was selected as one of the "Texas Super Doctors Rising Stars" in Texas Monthly magazine during his time practicing there and more recently was named by New Orleans magazine as "People to Watch".
Patients who have seen Dr. Coleman in our office have been pleased with his care. Having two young children himself, he especially has a gift for easing fear in our young patients. We are proud to have Dr. Coleman here, available to care for our patients.
Board Certified by the American Board of Dermatology
Member of the American Academy of Dermatology
Member of the American Society of Dermatologic Surgery
Member of the Dermatology Foundation
Editorial Board Member of the Journal of Dermatologic Surgery
Co-Investigator for the FDA in clinical trials
Named "Texas Super Doctors Rising Star" by Texas Monthly magazine
Named "People to Watch" by New Orleans magazine
---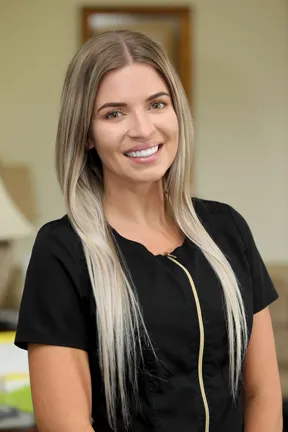 Kelsey Robichaux Haydel, Licensed Medical Esthetician
Kelsey joined the staff of Acadia Dermatology and Aesthetic Center in 2012 shortly after becoming licensed in her field of Medical Aesthetics.
Prior to becoming an Esthetician Kelsey was a patient of the practice, struggling with acne and skin problems. Those experiences sparked her passion for helping others achieve healthy skin and the confidence that goes along with looking your best.
Working alongside and in collaboration with nearly a dozen Board Certified Dermatologists over the years makes Kelsey unique in her ability to have a broader knowledge base along with access to experts in the field of skin rejuvenation.
We all understand the importance of knowledge and training in any field, but especially with something as crucial as the skin and face. Kelsey has had extensive trainings and certification in medical grade chemical peels, dermalinfusion, microneedling and laser treatments.
Kelsey's goal is to help her clients achieve skin health through her recommendations with product lines such as ZO Skin Health, Skin Medica, Tizo and products our office has specially formulated exclusively for us.
---